" ... My name is Arthur. I study Marketing.
For me Fashion is a way to "read" people just seeing
what they are wearing. Today my look is " à l'arrache"
for a work meeting in a store. I love my girlfriend and
to have fun with my friends. I hate Superficiality.
My message to the world: Stay as you are ..."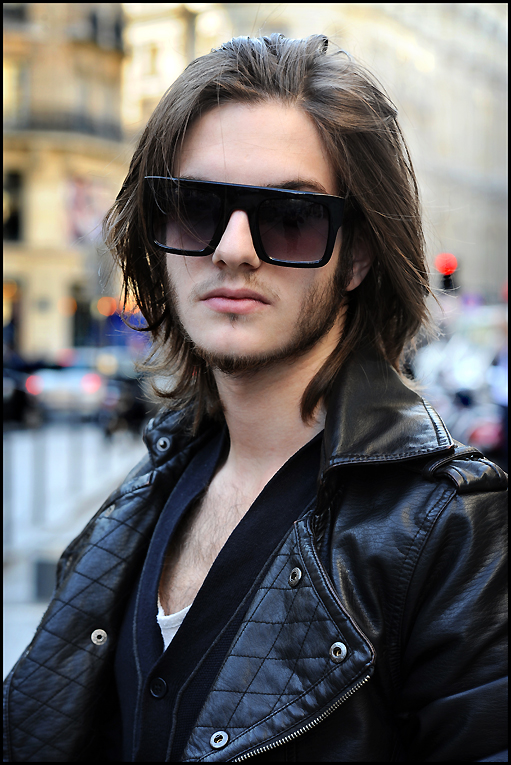 I wear a Perfecto Jacket by Urban Outfitters from LA
Shoes by Diesel
Slim basic Jeans by The Kooples
Sweater Cardigan by The Kooples
Shades from Venice Beach
Helmet by Momo Design
Perfume "Bleu" by Chanel