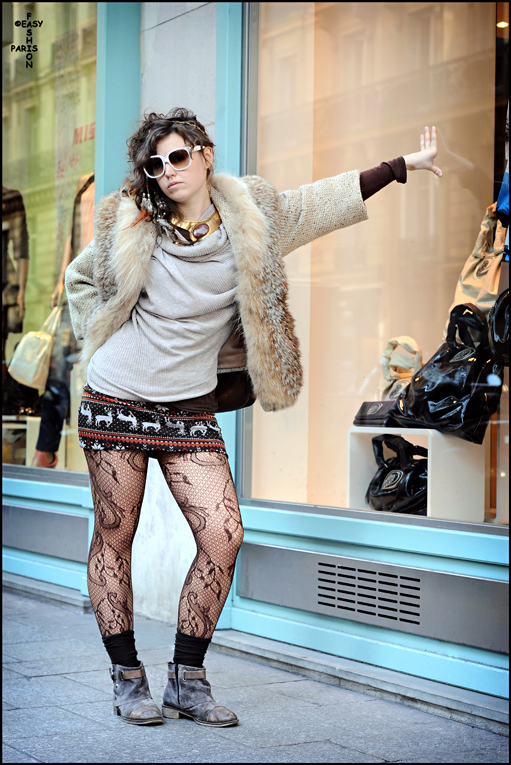 " ... My name is Lauren. I work as Costums Designer.
For me Fashion is na opportunity to say something
and make feel something. I have no idea about what
my look is today. My message to the world: You can
draw your life and do everything you want to do ..."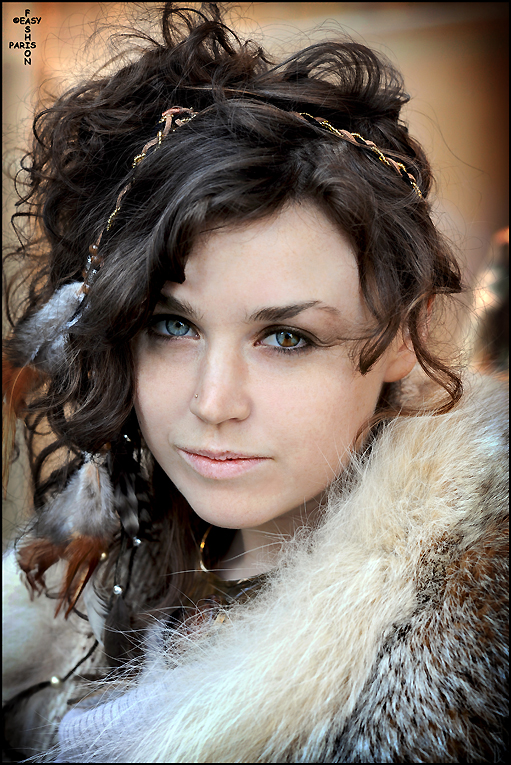 I wear a fur coat by J. Fox vintage from my mother
Boots by Boutik
Skirt from a frip store
Sweater by Rachel Roy
Shades by Emanuelle Khan 5$ from a flea Market
Perfume: Opium by YSL