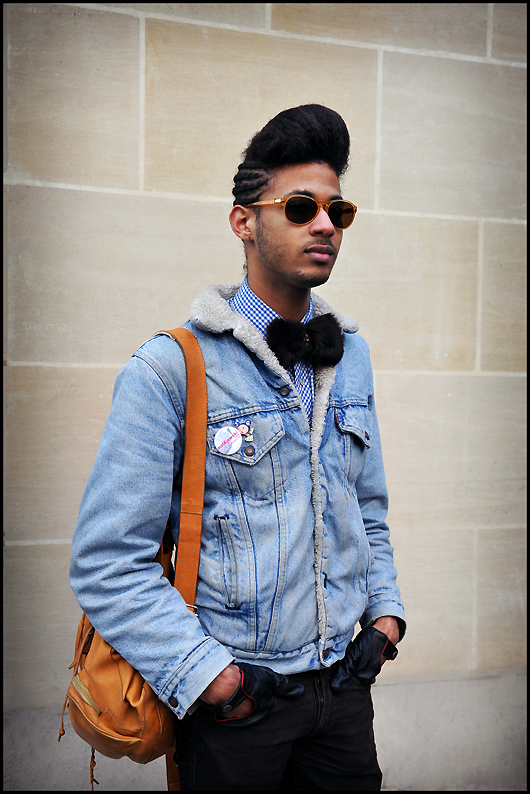 " ... My name is Vincent. I study Design.
For me Fashion is a way to face the world
and to show your difference. Today, my
look is casual. I love my friends and I hate
people that are prejudiced against everything.
My message to the world: Be yourself ! ..."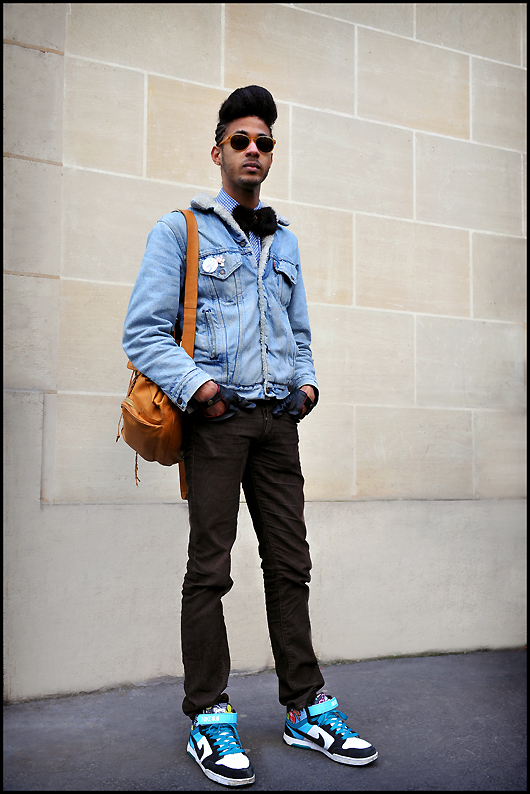 I wear a vintage Jacket by Levi's
Vintage Shirt
Pants by Ben Sherman
Sneakers 6.0 by Nike
Gloves by Gant
Fur Tie Bow by Zuwa
Shades by Persol
Perfume: "Homme Intense" by Dior